Register your interest for the Samsung Galaxy S20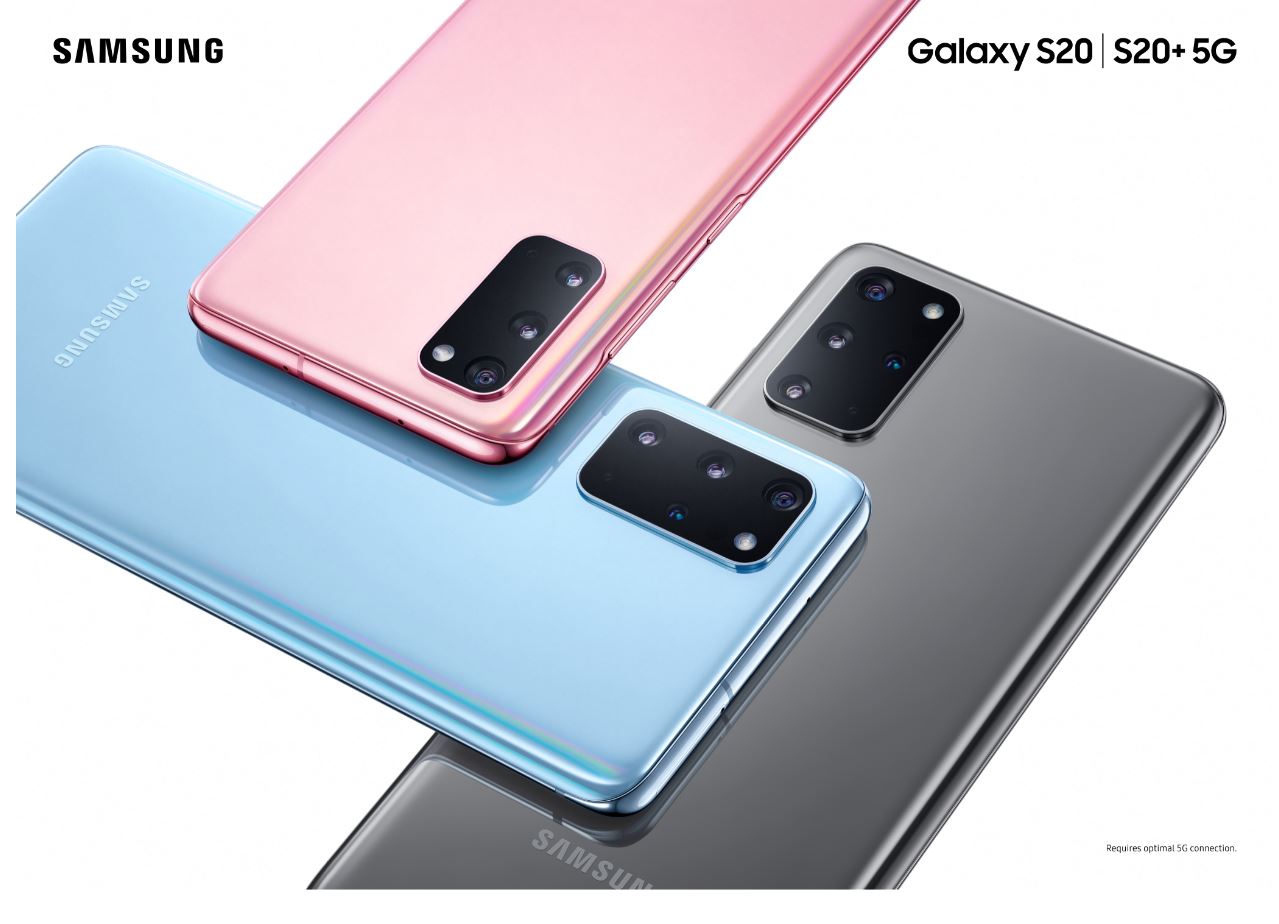 Samsung Galaxy S20
Do What You Love, Better.
The Galaxy S20 makes the experience of everything we love to do on our phone, easier and better. With new features and impactful partnerships, inspired by open collaboration, the Galaxy S20 is built for how we use our phones today.
• Music: Whether you are just waking up, or heading to the gym, enjoy a personalised soundtrack based around your routine, thanks to a new integration between Spotify and Bixby Routines. With Music Share, extend your paired Bluetooth connection to a car stereo or speaker via your device, so you and your friend can take turns DJ-ing during a road trip.
• Exceptional Video Chat on Google Duo: Video chat more easily with all of the most important people in your life on the Galaxy S20. With 5G, the Galaxy S20 enhances the video chatting experience through a deep integration with Google Duo, bringing new Duo features first to Galaxy S20. Now, from the dialer, you can tap Duo to start a video call and enjoy, for the first time ever, FHD quality. Google Duo is compatible across operating systems, so you are not limited in who you can video chat with. Fit the entire family in the frame, using the wide lens; and talk to up to 8 friends, at once.
• YouTube on 5G: Share your 8K videos with the world faster and better. Samsung partnered with YouTube so you can upload your 8K videos directly to YouTube—and with integrated 5G capabilities, experience ultra-fast upload speeds.
• Entertainment: Taking advantage of the Galaxy S20's pro-grade camera, Netflix and Samsung are working together to put the Galaxy S20 in the hands of renowned directors to capture bonus content based on popular Netflix Originals. Users can also discover Netflix's best-in-class content through an improved integration with Galaxy devices, enabling ease of content discovery and accessibility via Samsung Daily, Bixby, and Finder.
• Gaming: The Galaxy S20 series takes mobile gaming to the next level. With a 120Hz display, you'll have the ability to experience incredibly smooth gaming. Later this spring, Samsung partner, Microsoft, will launch its popular Forza Street in the Galaxy Store, marking the first time the game is coming to mobile. Combined with a fast processor, 12GB of RAM7, audio tuned by AKG and a game booster working in the background to optimize settings for peak performance, the Galaxy S20 offers a powerful gaming experience.
Sounds good right? Register your interest today by contacting your account manger today.
or
Call us – 01782 714575